Back again with more styles for websites.
This time, I'll show you my styles for the hotmail login page.
Here's what I'm talking about.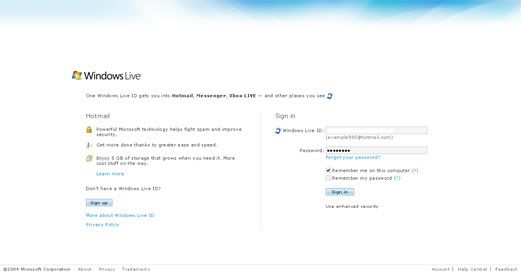 As you can see, its plain, ugly, and once again, too bright for my eyes.
Lets give it a better color scheme. Here's a style I came up with a year or so ago.
I forgot where I got the background from though.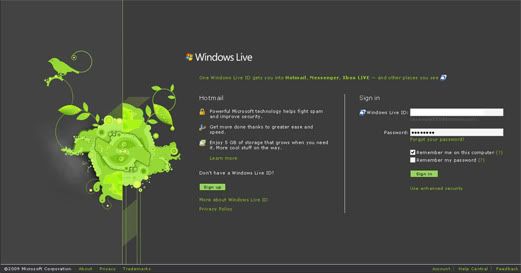 As you can see, stylish allows you to change anything including the background, content placement, link colors and can even be used to replace images.
(For example the Windows Live logo).
Here's my current style. I came up with it a week or two ago.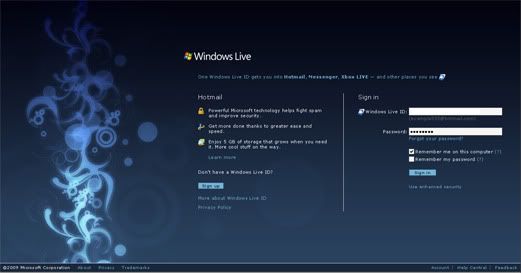 Though my two styles have completely different color schemes and backgrounds, their stylish code is incredibly similar.
Now that I've written the code I have a base example to start with so I have less code to re-write in case I want to create a new style.
Credit for the background goes to
manicho
from deviantart with his 'ecto' wallpaper (cobalt version)
Anyway that's it for now.
Next time I'll post about one of my favorite style sets.